Publié le 6 mars 2023
SYNOVIVO & MANAGERIA signed a strategic partnership with PROVIGOOD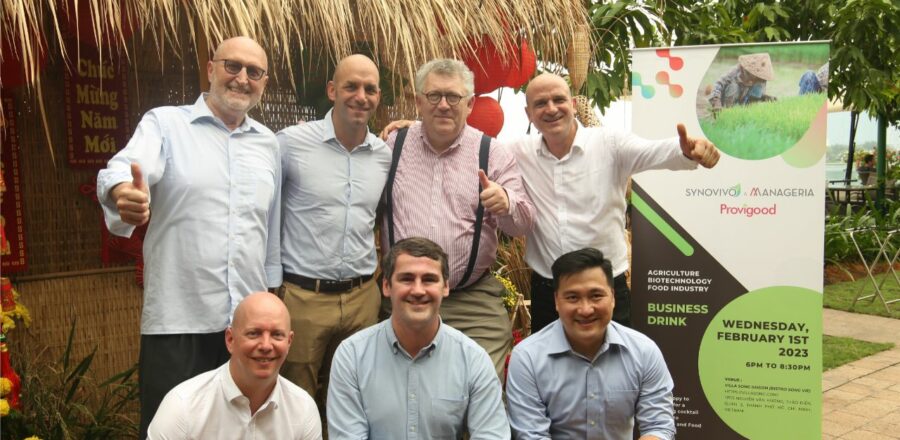 On 1st February 2023, SYNOVIVO & MANAGERIA signed a strategic partnership with PROVIGOOD to launch our activities in Vietnam. It was a day of learning, knowledge sharing and networking in a very nice environment !
We would like to thank all our guests coming from the agriculture and food industry, for joining us at Villa Song, we hope it enjoy it !
We look forward connecting with you again in the coming future.
PS : special thanks to Vincent Treluyer for making this event alive !
We would like to share with you the video of our event in Vietnam available here :
https://drive.google.com/file/d/1ihekujuhFN9WZ348nr1EEn5yb4CNjvjV/view?usp=drivesdk