Publié le 4 octobre 2023
International development of the Alliance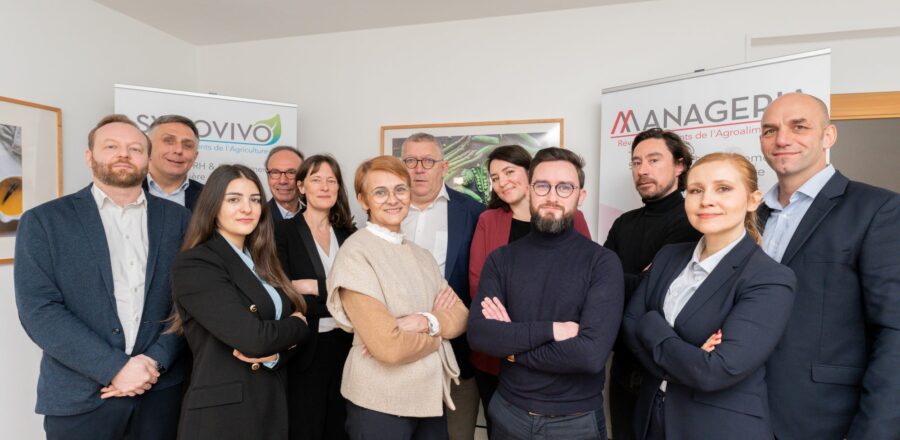 The deployment of the SYNOVIVO–MANAGERIA Alliance has ramped up over the last few months in two major directions :
International development in EMEA, directly from France
Consolidation & Acceleration in ASIA, from Malaysia, Thailand and Singapore
International development in EMEA from France
Our team currently works in French, English, Arabic, Russian, Hungarian, Spanish and German. Nine consultants are empowered to deal with international partners and customers : Elena Bodrunova, Peter Tora, Stéphanie Chedraoui, Stéphane Hervé, Alex Brouillard, Benoît Fortineau, Stéphanie Rodier, Hugues Dumas and Cécile Boulaire.
The arrival of new senior consultants with an international dimension (Peter Tora and Benoît Fortineau), to complement the existing team, has enabled the Alliance to strengthen its proximity to a wide network of international companies looking to set up in France, Europe and also the Middle East and Africa. It has also helped us to make our presence felt by investors. Who wish to integrate international profiles into their management committees to support their "export/expert" strategy.
With a team of this stature, the SYNOVIVO-MANAGERIA Alliance is extending its international presence at numerous agricultural and food industry trade shows (ANUGA, Fruit Attraction, SIVAL, SIAL, CFIA, SIRHA, SIA, Fruit Logistica…). It is also expanding its network of European partnerships and interprofessions (ISF, ABIM, Agri Sud-Ouest Innovation, AFAIA, La Ferme Digitale, etc.).
Consolidation & Acceleration in ASIA from Malaysia, Thailand and Singapore
Kickstarted in 2021, the Asia team incorporates Nathan Preteseille (Thailand), Stéphanie Rodier (France/Singapore), Hugues Dumas (France/Malaysia) and Thomas Le Goff (Malaysia). The team can communicate in English, French, Bahasa, Chinese, Tagalog and Vietnamese.
The partnership with HR2O in Kuala Lumpur has consolidated this development in Asia. Thomas Le Goff is the firm's founder, and has become an International Consultant for SYNOVIVO & MANAGERIA. The partnership with PROVIGOOD, also accelerates the Alliance visibility as a pure player in the agri-food-tech sector in Vietnam.
The team is present among networks of market leaders and interprofessions (APSA, FTCC, FCC Singapore, Gazette Kuala Lumpur, La French Tech…), also attending major industry trade shows (THAIFEX Anuga, FHA, VIV Asia, AgriFoodTech…).
The attractiveness of our position as specialist in the industry on three continents (Europe, Africa, Asia), significantly grows our candidate database in size and quality.
"We are delighted to see the positive results of our international development initiatives in EMEA and consolidation & acceleration in ASIA," says Hugues Dumas, founder of SYNOVIVO, who spent a year in Kuala Lumpur to structure this project.

"This dynamic is in line with our commitment to provide ever more effective services, whether in HR processes or in understanding the markets and specific professions in the agricultural and food sectors. Having a territorial base in France with a perfect knowledge of markets and networks, as well as deploying this approach in South-East Asia, are elements that differentiate our positioning and bring ever greater efficiency in the recruitment of managers and experts."
With this promising balance sheet, the SYNOVIVO-MANAGERIA Alliance remains determined to pursue its international growth, while maintaining its excellence in its historic markets (France and Europe), and offering solutions tailored to the evolving needs of its customers worldwide.